Best TV Series Coming to Hulu in November 2022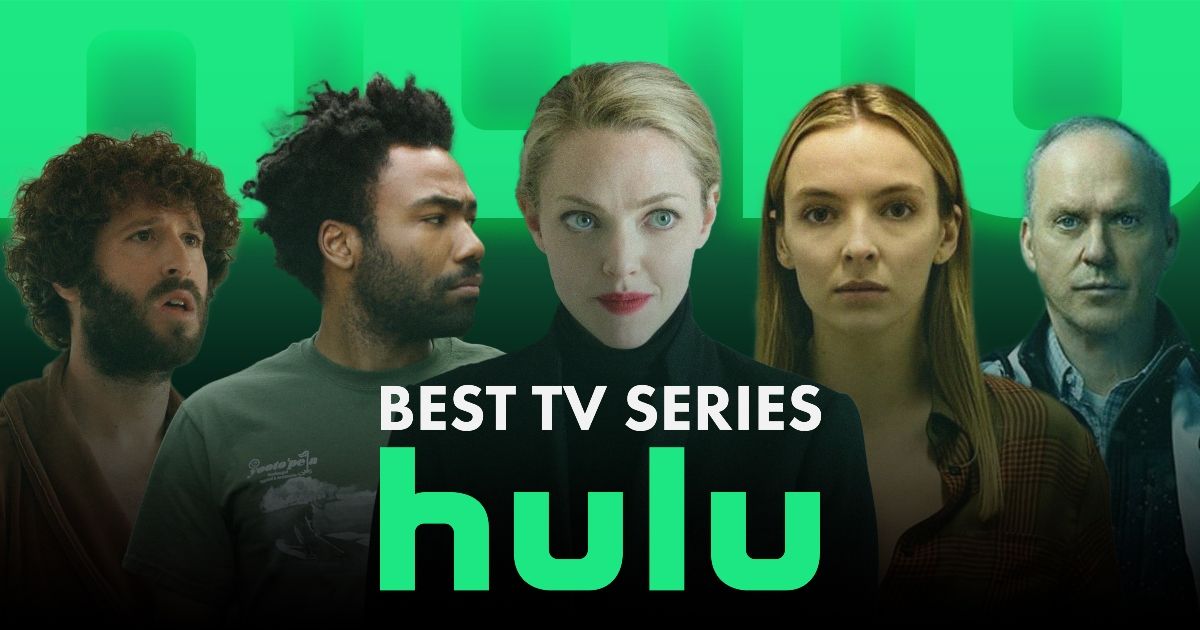 The Walt Disney Company owns the majority of the US subscription streaming service Hulu, while NBCUniversal, a Comcast company, owns the remaining shares. It debuted on October 29, 2007 and features a collection of movies and TV shows. According CNBCHulu reportedly had 46.2 million total customers as of July 2022. Currently, Hulu provides both live TV service and on-demand content.
Hulu was named "Best Live Streaming Service" by American News in 2022. The simple conclusion is that Hulu's content still delivers. Media fans can watch many hours of streaming content on the platform and receive precisely what they paid for. Here are the best TV series coming to Hulu in November 2022.
Sequel to The Handmaid's Tale Season 5—November 2
Among many other honours, The Handmaid's Tale, a Hulu original series, won two trophies at the 33rd Annual Television Critics Association Awards for Program of the Year and Outstanding Achievement in Drama. June, Luke, and Moira continue their fight against Gilead in Season 5, which premiered in September, as Commander Lawrence and Aunt Lydia work to bring change and power to Gilead. Season 5 is set to wrap next month, with weekly episodes starting November 2.
Fleishman is in Trouble Series Premiere – November 17
A new drama series titled Fleishman is in trouble will premiere on Hulu on November 17 as part of the FX Hub. Taffy Brodesser-Akner developed the series, based on her book of the same name. The show will be directed by Jonathan Dayton and Valerie Feris. Toby Fleishman (played by Jesse Eisenberg) is a 41-year-old recently divorced man, who enters the series with the kind of romantic success he never really had when he was younger before getting married after finishing medical school. All because of a dating app. However, his ex-wife Rachel (Claire Danes) disappears just at the start of his first summer of sexual liberation.
Related: How Hulu's Reboot Effectively Satisfies Hollywood's Reboot Craze
DreamWorks Dragons: The Nine Realms Season 4 Premiere – November 17
DreamWorks Animation Studios' How to train your dragon the franchise includes the computer-animated television series DreamWorks Dragons: The Nine Realms. Season 1 premiered in December 2021 on Peacock and Hulu, with seasons 2 and 3 following in early 2022. The series is set in the present day, 1300 years later The hidden worlds events. It centers on a group of child outcasts who are led by their parents into a massive comet-induced crater, where they learn the truth about the dragons and where they have been hiding. Season 4 of DreamWorks Dragons: The Nine Realms will be presented on November 17.
Planet Sex With Cara Delevingne series premiere – November 18
An upcoming Hulu documentary series titled Planet sex with Cara Delevingne raises several difficult subjects. Famous actress, model and LGBTQI+ activist Cara Delevingne has been candid about her sexuality. The six-episode docuseries also features Simon Andrea, CEO of Fremantle UK, with Delevingne as the two talk about a variety of topics including gender roles, sexuality and their interactions. Delevingne attempts to teach while sharing sensitive, uncensored insights into his personal experiences. The series premieres exclusively on Hulu on November 18.
Related: Only Murders in the Building: Why Hulu's Original Series Deserves More Attention
Welcome to Chippendales – November 22
Welcome to Chippendales follows the story of Somen "Steve" Banerjee, an Indian immigrant played by Kumail Nanjiani, who finds unlikely success as the creator of a men's revue that makes a splash in popular culture. Based on the book Death Dance: The Chippendales Murders by K. Scot Macdonald and Patrick MontesDeOca, Robert Siegel produced the eight-episode miniseries. Early 2022, Deadline reported that Dan Stevens (Legion, The abbey in the town center) would join the supporting cast. While the show's title and supposed content point to something a little more stripped down, it actually has a dark comedy and crime tale. The first episode of the series will air on Hulu on November 22.