College Softball: World Series Times, TV, Bedlam Could Come Friday | Sports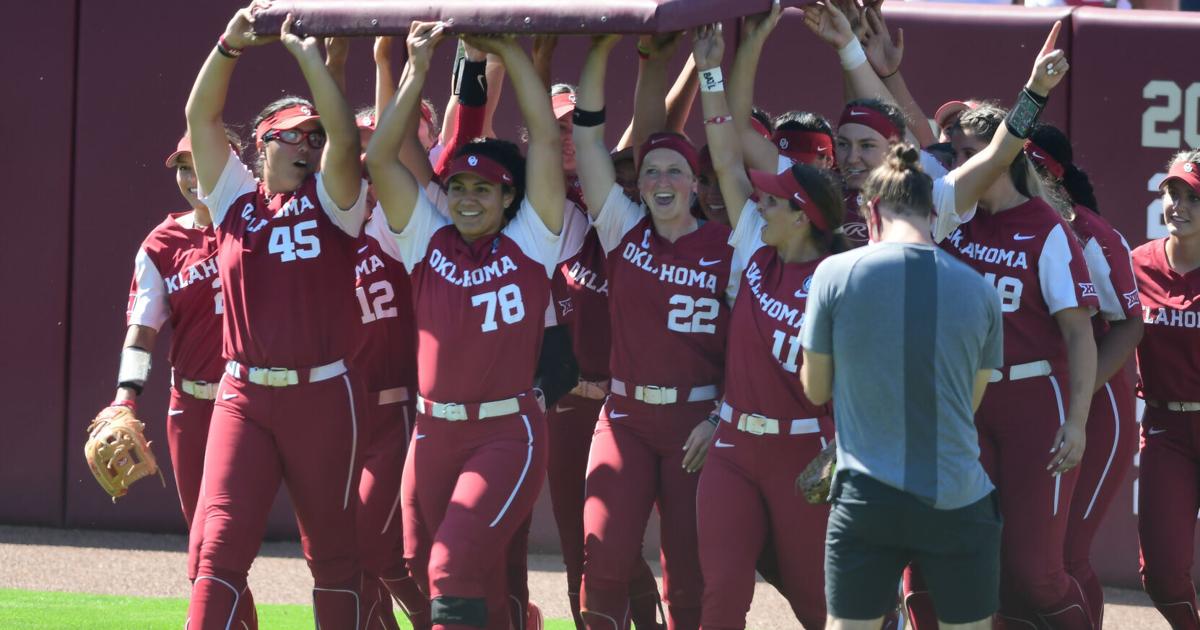 Although the No. 1 seed in the Women's College World Series, Oklahoma did not shoot a prime-time position on the opening day list of the event.
The Sooners, in fact, will open the event, taking the field against James Madison at 11 a.m. on Thursday.
If the weather isn't convenient for Sooner fans, they might find the actual draw more to their liking.
The winner of the OU-JMU match will face the winner of the Oklahoma State-Georgia match on Friday at 6 p.m., and the winner of that match will need just one more victory to reach the WCWS Championship Series and have two opportunities. , if two are needed, to get it.
The Sooners have faced the Cowgirls four times this season, winning three times.
While OU, OSU, JMU and Georgia are on one side of the slice, the No. 2 and 3 seeds, UCLA and Alabama, along with Florida State and Arizona, fill the other side of the slice. the slice.
Each team will play against a single surviving team on Sunday. The two remaining teams start the best two-of-three championship series at 6:30 p.m. on June 7.
Here is the WCWS program and television set:
Thursday June 3
1: OU vs JMU, 11am (ESPN)
2: Georgia v OSU, 1:30 p.m. (ESPN)
3: Alabama vs. Arizona, 6 p.m. (ESPN)
4: Florida State vs. UCLA, 8:30 p.m. (ESPN)
friday 4 june
5: 1 Winner against 2 Winner, 6 p.m. (ESPNU)
6: Winner 3 against 4 Winner, 8:30 p.m. (ESPNU)
saturday 5 june
seven: 1 loser vs. 2 losers, 11 a.m. (ESPN)
8: 3 losers versus 4 losers, 1:30 p.m. (ESPN)
9: 7 Winner vs 6 Loser, 6 p.m. (ESPN)
ten: 8 Winner vs. 5 Loser, 8:30 p.m. (ESPN)
Sunday 6 June
11: 5 Winner vs. 9 Winner, 11 a.m. (ESPN)
12: 6 Winner vs. 10 Winner, 2:30 p.m. (ESPN)
13: Winner 5 vs Winner 9, 6 p.m., if necessary (ESPN2)
14: 6 Winner vs 10 Winner, 8:30 p.m., if needed (ESPN2)
Championship Series
Monday June 7
1: 6.30 p.m. (ESPN)
Tuesday 8 June
2: 6.30 p.m. (ESPN)
wednesday 9 june
3: 6 p.m. (ESPN)