Dina El Sherbiny's 'Akher Dor' TV series gets a premiere date

Thu 17 Nov 2022 | 11:13 a.m.
The premiere date for Egyptian actress Dina El Sherbiny's upcoming TV series "Akher Dor" has been revealed.
The series is set to debut on the "Sahid VIP" streaming platform on December 1.
It also stars Mimi Gamal, Ryad El Kholy Tarek Abdelaziz, Ahmed Beder, Ahmed Khaled Saleh, Mariam El-Khosht, Noha Abdin and others.
The series is written by Wissam Sabry and directed by Hussien El Menbawy.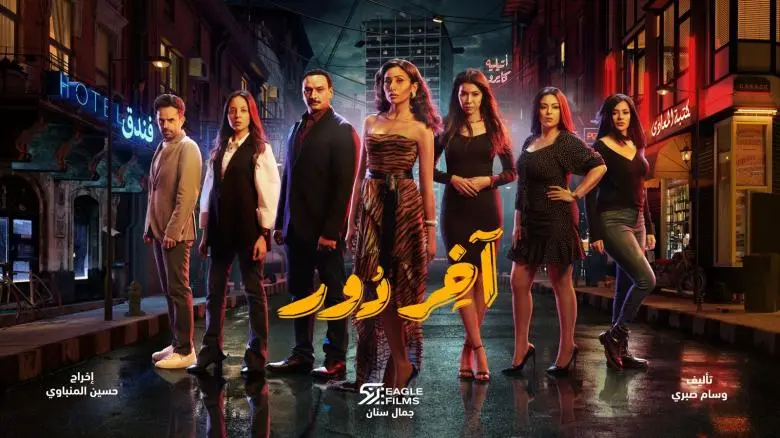 El Sherbiny, born March 17, 1985, began her career as a TV host for the program "Shababeek" on the Dream satellite channel.
However, her growing admiration for acting led her to join the Marwa Gebril acting school.
She studied for a year, then auditioned for the TV show "Ard Khas" (special session), where she was chosen to play her real character.
Subsequently, El Sherbiny acted in projects such as the 2013 TV series "Moga Harra" (2013) and the movie "Al Hafla".
She is known for her roles in television productions such as "The Visit" (2021), "Qasr El Nile" (2021), "Luebat Al-Nesyan" (2020), "Zay El-Shams" (2019), " Asham Ebles" (2017), "Khalsana B Sheyaka" (2017), "Grand Hotel" (2016), "ِAfrah El-Qobba" (2016), "Hekayat Banat S1" (2012), "Taht El-Ard" ( 2013), and "Al Moatn X" (2011).
His film credits include "Al-Baa'd La Yazhab L Al-Ma'zoun Maratayen" (2021), "Thaneya Wahda" (2021), "Bani Adam" (2018), "Jawab E'teqal" (2017) , "Kedbet Kol Youm" (2016), "Hepta: El Mohadra El Akhyra" (2016), "Al Hafla" (2013) and "Sameer Abu Elneel" (2013).