Film Arts Alumni Reunite to Film New 'Eleanor's Bench' TV Series »Liberty News
Last summer, students and alumni of Cinematic Arts at Liberty University – Zaki Gordon Center filmed the first season of a new television series, "Eleanor's Bench," slated for release by Sony Pictures Entertainment, AFFIRM Films on the Christian streaming platform Pure Flix in the spring of 2023.
The series was pitched by Stephan Schultze, Executive Director of Cinematic Arts and the show's writer/director, to several studios and streaming companies in 2019 and 2020. When Sony purchased Pure Flix earlier this year, the studio contacted Schultze to start production. .
"Eleanor's Bench" tells the fictional story of a woman who grew up in downtown Washington, D.C., and eventually returns to her hometown to serve as a judge in the local juvenile court.
"She realizes that the people she sees (in the courtroom) are people who could have been her friends, they would have been her neighbors, and she decides that in order to make substantial changes she needs to go back to his old neighborhood," Schultze explained. "It's about his journey from the streets, into a gated community, and back to his old neighborhood."
The story was inspired by Schultze's own experience working with a campus ministry in the DC area to help young women who had dropped out of high school due to pregnancy earn their GED.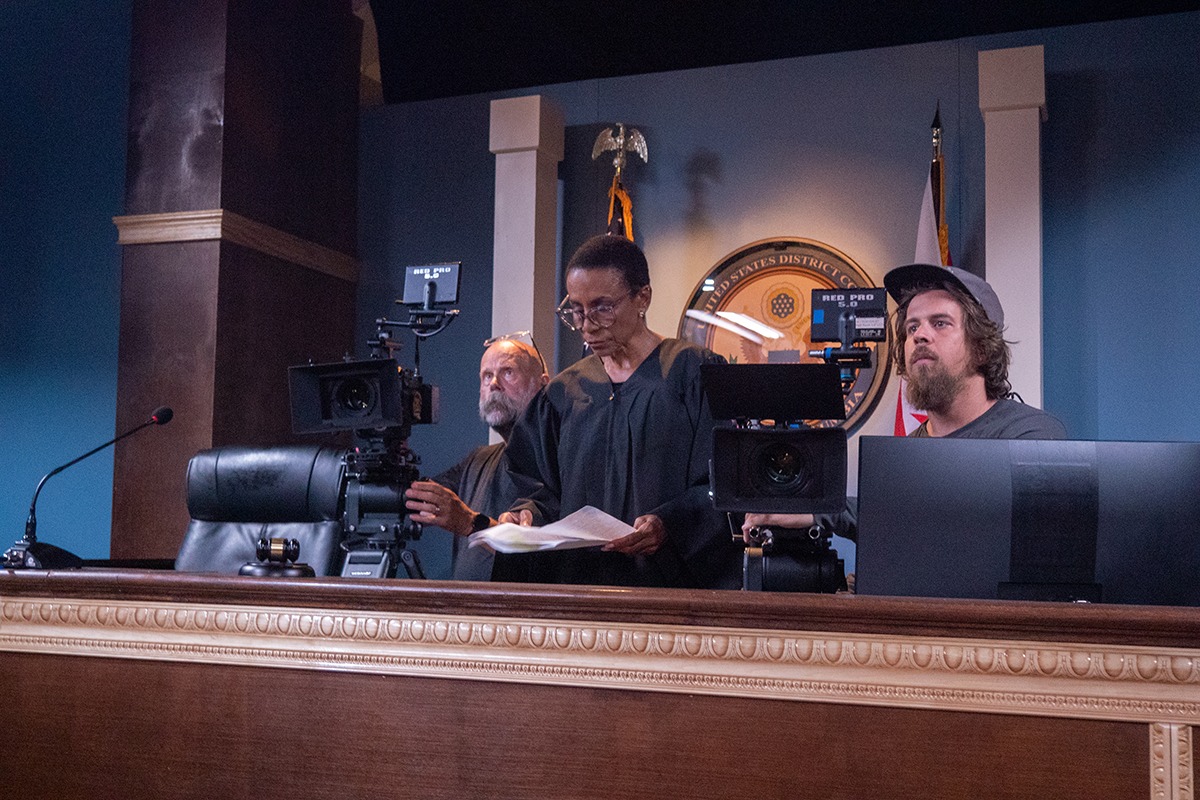 The main character, Eleanor, is played by Karen Abercrombie, who has appeared in several Christian films, including "War Room" and two feature films produced in cooperation with Liberty University, "God's Compass" and "Extraordinary". The series also stars Cameron Arnett ("I Still Believe") and Demond Wilson ("Sanford and Son").
The series was filmed in the Lynchburg area in May and June, including two weeks on the Liberty campus. Production is now in the coloring and sound editing stage with an expected spring release.
The crew consists mostly of Liberty students and alumni who now work as film industry professionals. Almost all promotions of the program in 10 years are represented. The project was fully funded by Sony.
Thanks to the Cinematic Arts Department's mission to teach the craft through an immersive experience on live productions, the team was already familiar with the process.
"We all had the program in common, which made it easy to connect with all the alumni on the team," said Emily James (22), who worked in the show's production office. "It was kind of like a family reunion where you met cousins ​​you didn't even know you had. Several of the team members were like me and had just graduated, so it was good to see how everyone has found their niche and already grown as a professional since working on "The Mulligan" (Liberty's 2021 feature film).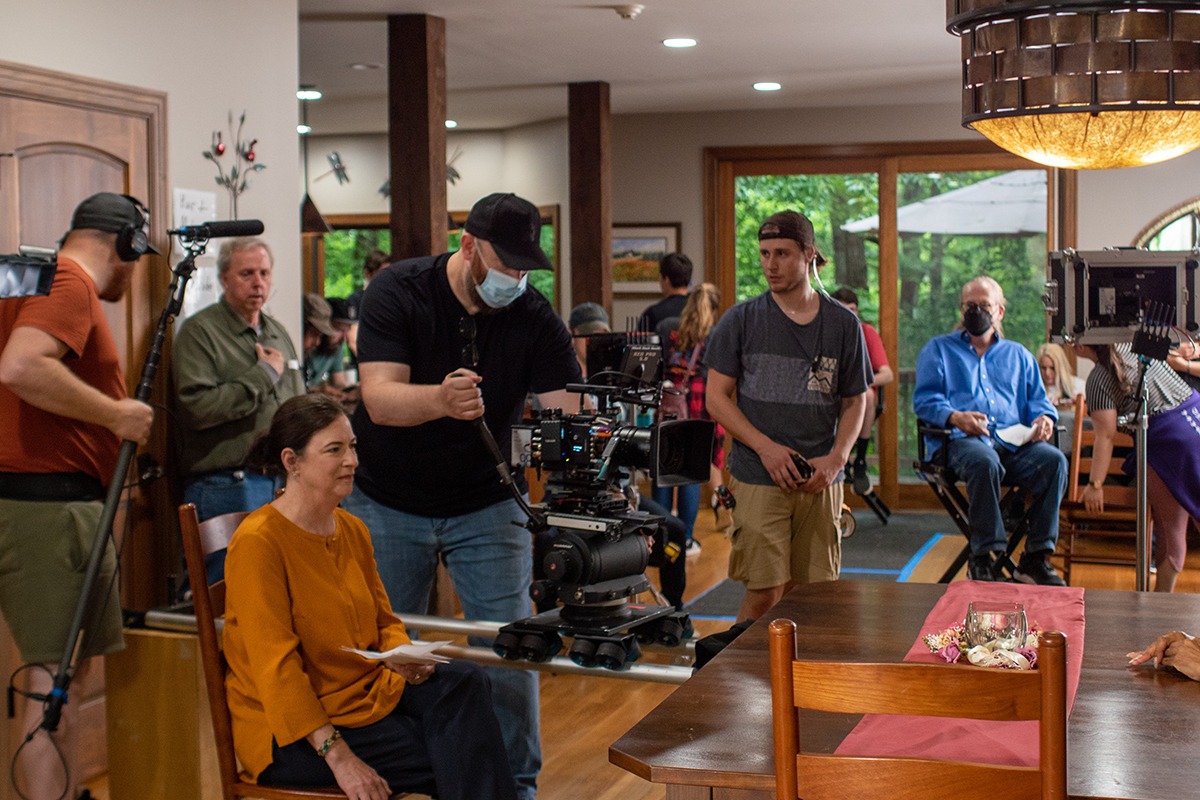 "It was a good stepping stone," she added, "from graduating to being paid and treated like a professional, but it was with people who trained me and people in whom I could trust."
Matthew Gates ('22) worked on the location management team. Gates is currently working on a film produced by the Erwin Brothers, the names behind the faith-based films "Woodlawn" and "I Can Only Imagine," and starring the Christian music duo for King & Country.
"I've really got to know a lot of them (crew) over the years, and I thought I'd be crazy not to work on a project in the area I'm from and just do it. with all my friends," Gates said. "Making a movie, or in this case a TV show, is about the relationships between the crew, about working together."
Both James and Gates said they entered Liberty's program, involving a two-year cohort that allows students to focus solely on film, not knowing where they would fit into the industry, but they have honed their skills with each production and are now putting them to use in their professional careers.
"I remember the first few days (in the program) I thought, 'How am I going to be able to do all this?'" Gates said. "But it was really learning by doing, working project after project until you got to something like 'Eleanor's Bench' and you learned all the things you need to and felt comfortable ."
"When I was a junior on the program, I had never heard of the production office," James added. "I've always been managerial and good at administrative work, but I knew that God had led me into this creative field, so I wondered what I was doing. But I thrived when I was working on it, and I've worked on several features now.
Schultze said "Eleanor's Bench" embodies a goal he's had since starting the program.
"When I came to Liberty 11 years ago to start the (program), I wanted to create a cycle where students go through our program, get out into the industry and come back to help new students connect to the industry. "Schultze says. "Students learn an employable skill while they are still in school and work with students who have already completed the program, which also gives them a connection to people working in industry whom they can contact after graduation."