Grounded for TV Series Adaptation by Star Wars: Clone Wars Writer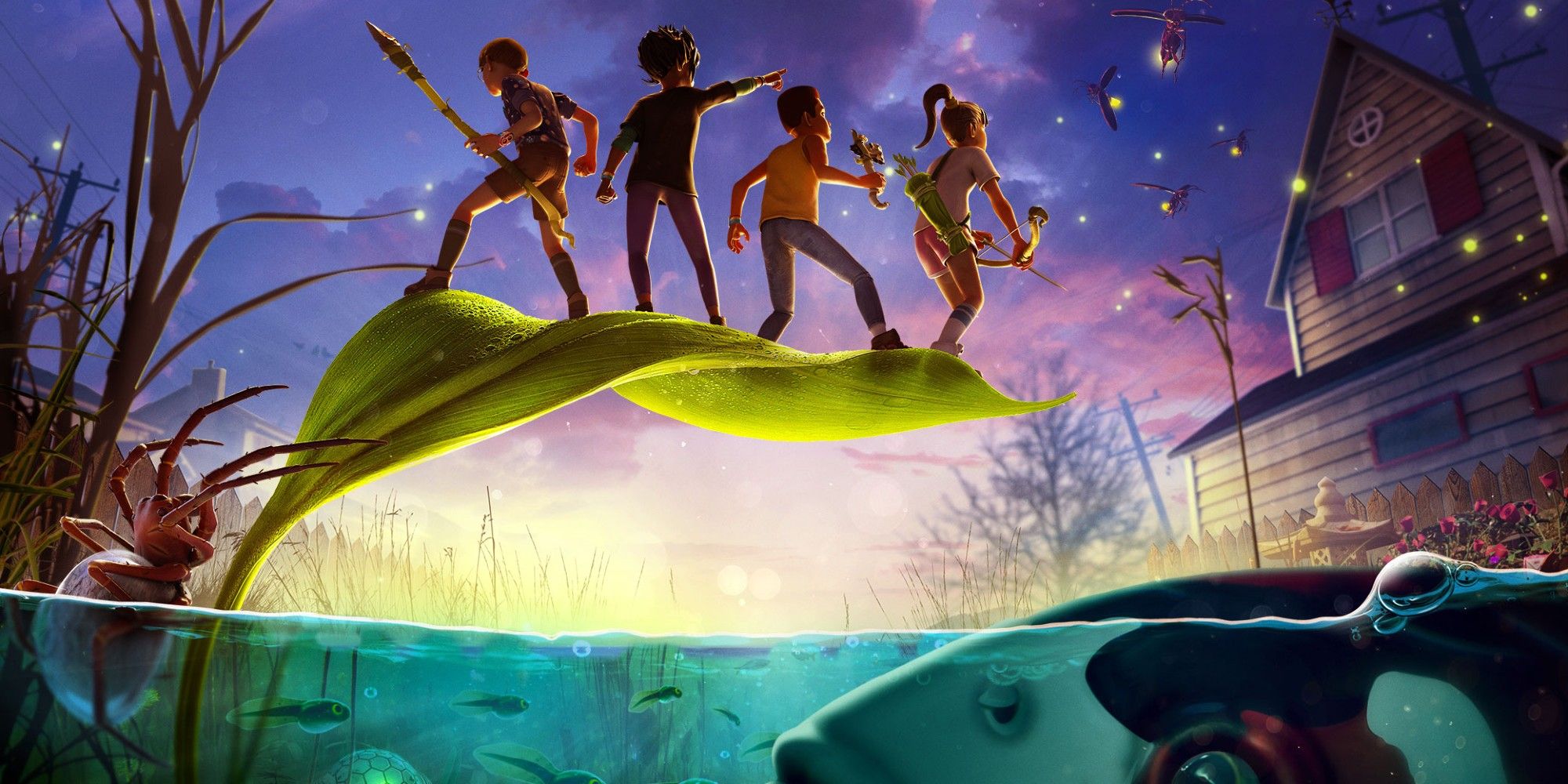 Grounded is being made into a TV series. A new report from Deadline confirms that the series will be adapted by Star Wars: Clone Wars writer Brent Friedman, who is also writing the Earthworm Jim TV adaptation.
According to report, Friedman will work alongside Brien Goodrich, who previously worked on Halo video games. Obsidian and Xbox will partner with Waterproof Studios/SC Productions, Kinetic Media, and Bardel Entertainment to bring Grounded from PC and consoles to TV.
Related: Obsidian Interview: Grounded Major Update, End of Early Access, and Community Empowerment to Help Shape the Future
The series will follow four school friends who shrink to just two inches tall during the summer before their freshman year of high school. Shrinking technology underpins "a vast corporate conspiracy threatening their entire town", but much like the game, the four classmates will be more immediately concerned with survival in a backyard suddenly full of hostile predators.
Grounded, the game first arrived in Xbox's early access program in 2020. Players create a custom character before beginning their survival journey in a huge backyard filled with bugs – some benign, but many other mortals. Bees, ants, ladybugs, and the dreaded wolf spider can spell doom for shrunken players who haven't sufficiently armed themselves with spears, bows, and armor crafted from vanquished arthropod exoskeletons.
"We couldn't be more excited to dive into the whimsical world of Grounded. This partnership will be one of great collaboration, extending an already wonderful journey of exploration and adventure," said CEO of Bardel Entertainment, Tina Chow, in a press release.
No timeline has been provided for the series, but Grounded fans will be happy to know that the game will finally release from Early Access in September. The official version update will add more armor and weapon recipes, a giant mantis boss fight in a newly unlocked area of ​​the backyard, and expanded story elements that finally explain what's going on. shrunk the children.
Next: Zach Barack On Dead End: Paranormal Park, Spider-Man & Life As A Trans Actor