Killer Mike hits public media with new TV series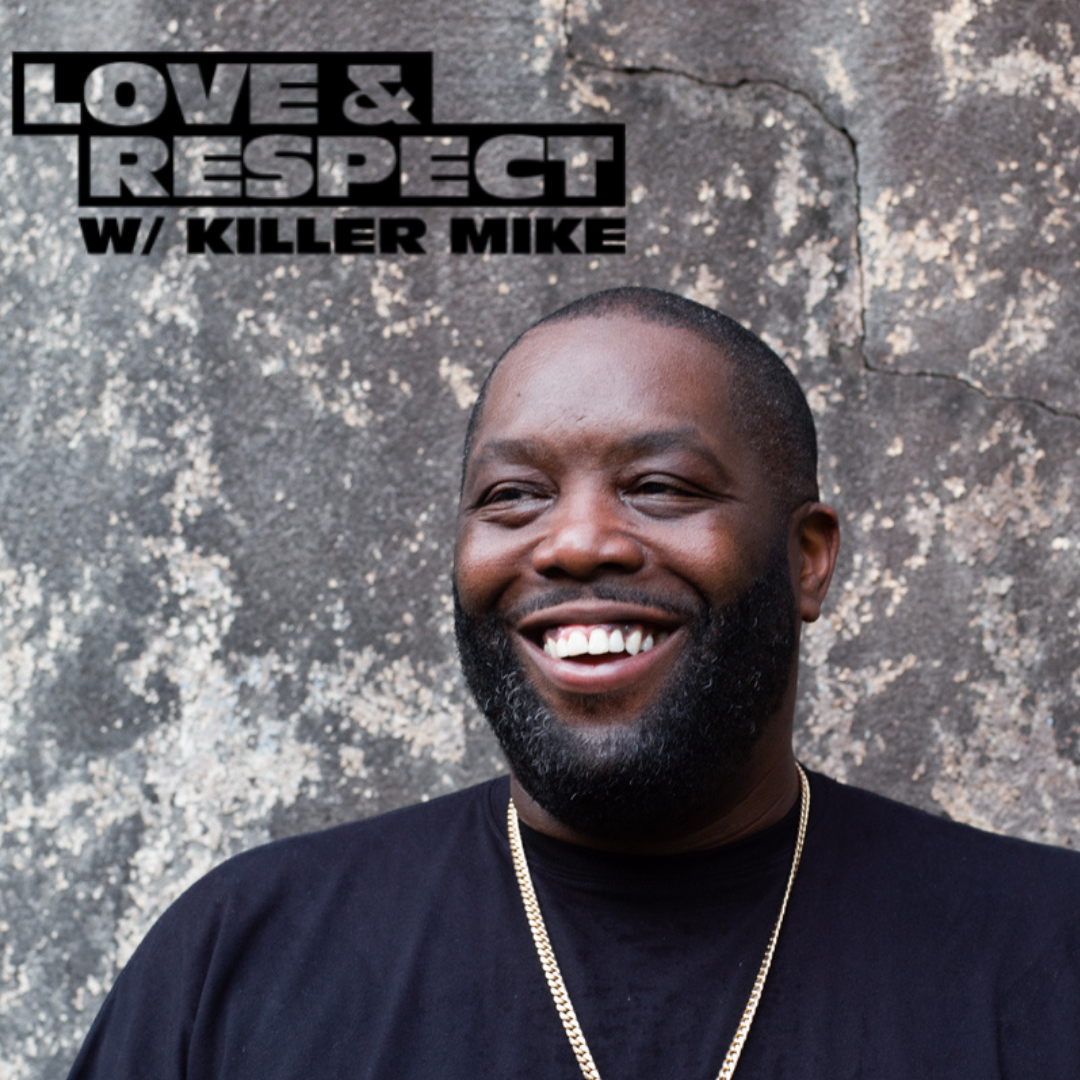 I only have one rule for this show: I'll talk to anyone, but I won't give anyone a free pass. – Killer Mike
ATLANTA (PRWEB)
28 October 2021
Public Broadcasting Atlanta (PBA), Atlanta's choice for NPR and PBS, today announced the highly anticipated conversation series from Grammy-winning rap artist, Atlanta activist and entrepreneur Killer Mike, LOVE & RESPECT WITH KILLER MIKE, is set to debut on ATL PBA, Channel 30 10 p.m. on Friday, October 29, followed by new episodes every week.
LOVE & RESPECT WITH KILLER MIKE is a weekly interview program featuring respectful and candid speech with an eclectic mix of guests equally passionate about today's issues. The series is hosted and produced by Michael Render aka Killer Mike and produced by Efficiency Studios and Elegant Elephant. The show airs on ATL PBA at 10 p.m. with a rerun at 10:30 p.m. and additional broadcasts on Sundays at 7 p.m. and 7:30 p.m.
Why PBS for a show like Love & Respect with Killer Mike?
"Sir. Rogers was a childhood hero and I grew up on a diet of Sesame Street, Electric Company, Reading Rainbow with LeVar Burton and The Joy of Painting with Bob Ross," says Killer Mike. "PBS absolutely sparked a fire of curiosity in me. And those coals have only heated up ever since. I have only one rule for this show: I'll talk to anyone, but I won't give anyone a free pass.
This insatiable curiosity and sense of fairness is the driving force behind the new perspective of LOVE & RESPECT WITH KILLER MIKE. Guests can be famous, infamous, or not yet famous – politicians, artists, authors, civic leaders, industry titans, and more, but all of them participate in the kind of intriguing conversation that only Killer Mike can lead.
Upcoming guests include Atlanta Mayor Keisha Lance Bottoms, world-renowned rapper Big Boi, great basketball player Dominique Wilkins, health expert Dr. Kimberly Manning and acclaimed writer / producer / director Tyler Perry.
"The addition of Killer Mike to the WABE and ATL PBA family aligns with our strategy to overtake ATL in content and partners," said Jennifer Dorian, CEO of Public Broadcasting Atlanta. "National media like The Wall Street Journal, The New York Times and Variety look to him for his unique perspective, and now he has his own platform for new dialogue on topical issues. We are honored. to be the home of its flagship show, connecting Atlanta to national conversations and beyond. "
The LOVE & RESPECT WITH KILLER MIKE team is made up of seasoned industry veterans, including:

Scott Carter — Winner of Producers Guild and Writers Guild Awards; Politically Incorrect (ABC) and Real Time executive producer / screenwriter with Bill Maher (HBO)
Alisa Deanes – Director (NBA-TV / Turner Sports)
Neal Kendall — NAACP Image Award Winner, Tavis (PBS)
Tommy Alter — Desus & Mero (Showtime) and The Shop with LeBron James (HBO)
ABOUT ATLANTA PUBLIC BROADCASTING

Public Broadcasting Atlanta (PBA) operates public media stations WABE (90.1FM) and ATL-PBA (PBS 30), Atlanta's original, independent, non-profit sources for local news and stories. Our stations deliver factual journalism and inclusive, engaging cultural content that informs, inspires, reflects and empowers the millions of people who inhabit the Greater Atlanta area. PBA's programs, podcasts and events make Atlanta's stories and storytellers accessible and relevant on a variety of platforms for our diverse audience of listeners, viewers, visitors and members. Visit http://www.wabe.org for more information.
Share the article on social media or by email: