New Last of Us TV set photos include new look at Pedro Pascal's Joel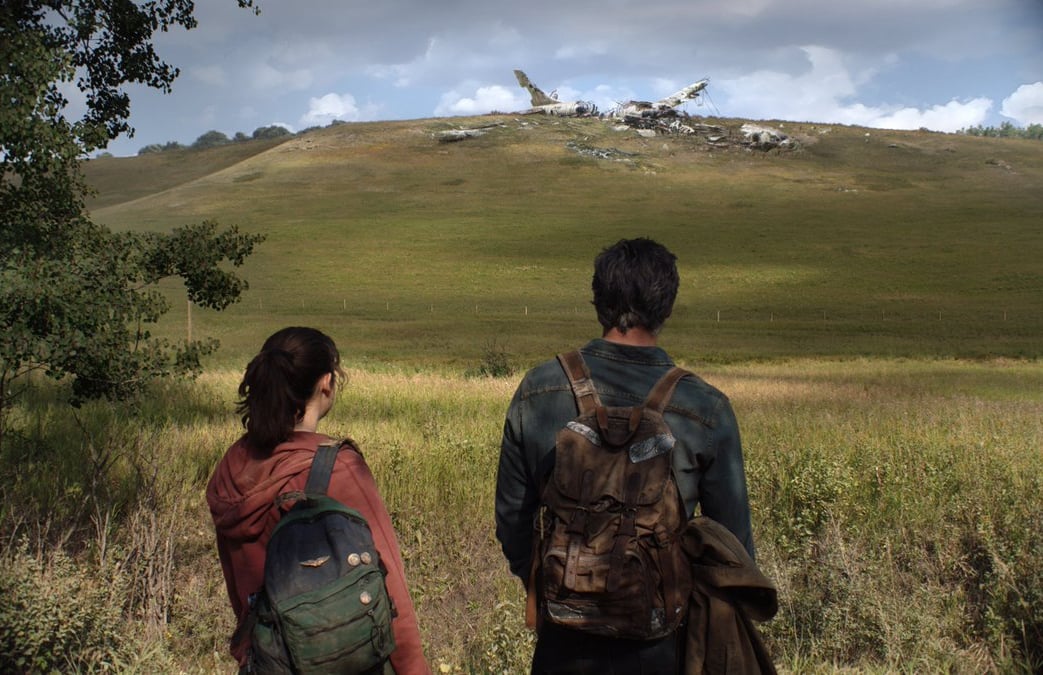 A leaked photo of Pedro Pascal from filming HBO's The Last of Us adaptation has surfaced online.
The image, which was taken by the Twitter user KristinRaworthis shoddy but still perhaps offers the best look at the actor playing lead character Joel, even though his face is obscured by a mask.
Other new set photos show how nature begins to reclaim a town in the show's post-apocalyptic world.
The Last of Us is currently filming at the Alberta Legislative Building in Edmonton, Canada.
In July, the first photos taken from the shoot showed Alberta roads redesigned to look like the streets of Austin, Texas.
The first official photo from the TV adaptation of The Last of Us was shared by Naughty Dog in late September, showing main characters Joel and Ellie (played by Bella Ramsey) from behind, watching a plane crash in the distance.
Naughty Dog co-president Neil Druckmann, who is the TV show's executive producer and will be one of the directors for the first season, posted the image on Twitter to celebrate 'The Last of Us' day. .
"When I first saw them on set in full costume I was like, 'Hooooooly shit! It's Joel and Ellie!'" he wrote.
"The HBO adaptation of Naughty Dog's The Last of Us is moving full steam ahead. I can't wait to show you more (of all our projects).
The adaptation of The Last of Us is the first television series from PlayStation Productions, a studio formed by Sony Interactive Entertainment to adapt its original game properties for film and television.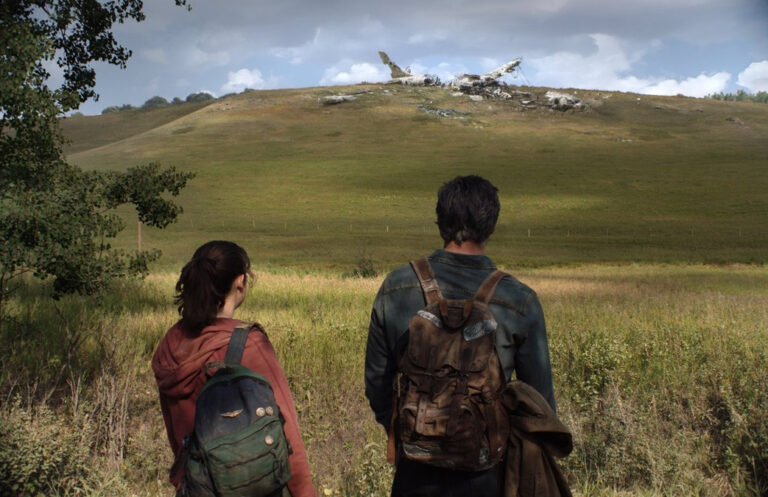 The production, which is due to wrap in June 2022, is expected to cover the events of The Last of Us, released in 2013, and could include content based on The Last of Us Part 2, which launched in 2020.
Chernobyl creator Craig Mazin is co-writing and producing the show alongside Druckmann.