OU Softball: World Series Schedules, TV Set, Bedlam Could Happen Friday | Sports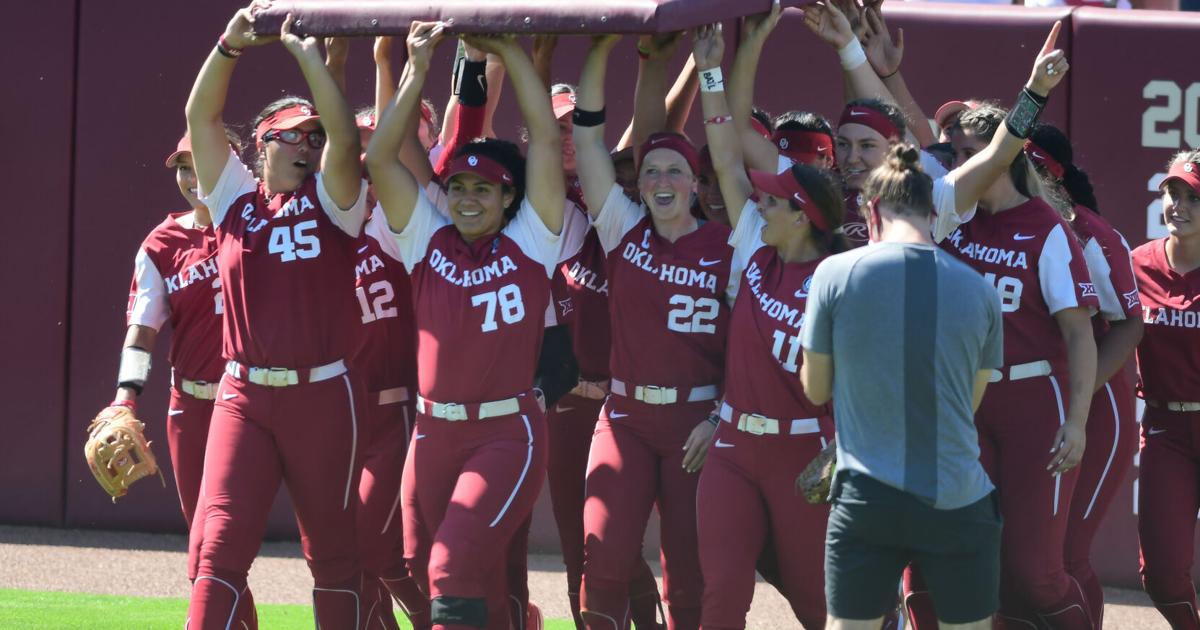 Although seeded No. 1 in the Women's College World Series, Oklahoma did not earn a primetime spot on the event's opening day roster.
Horning: On their way back to the World Series, the Sooners answered all the questions
The Sooners, in fact, will open the event, taking the field against James Madison at 11 a.m. Thursday.
If the weather doesn't suit Sooner fans, they might find the actual draw more to their liking.
The winner of the OU-JMU matchup will face the winner of the Oklahoma State-Georgia matchup at 6 p.m. Friday, and the winner of this matchup will only need one more win to reach the WCWS Championship Series and will have two opportunities. , if two are needed, to get it.
The Sooners have faced the Cowgirls four times this season, picking up three wins.
While OU, OSU, JMU and Georgia are on one side of the bracket, No. 2 and 3 seeds UCLA and Alabama, along with Florida State and Arizona, fill the other side of the bracket.
Each team will play down to one surviving team on Sunday. The two teams left standing begin the best two-of-three Championship Series at 6:30 p.m. on June 7.
Horning: Given Nicole May's performance, the Sooners are no longer a one-trick pony
Here is the schedule and TV for all of WCWS:
Thursday, June 3
1: OR vs. JMU, 11 a.m. (ESPN)
2: Georgia vs. OSU, 1:30 p.m. (ESPN)
3: Alabama vs. Arizona, 6 p.m. (ESPN)
4: Florida State vs. UCLA, 8:30 p.m. (ESPN)
friday june 4th
5: 1 winner against 2 winners, 6 p.m. (ESPNU)
6: 3 Winner against 4 Winner, 8:30 p.m. (ESPNU)
Saturday June 5
7:1 Loser vs. 2 Loser, 11 a.m. (ESPN)
8: 3 losers against 4 losers, 1:30 p.m. (ESPN)
9: 7 winner against 6 loser, 6 p.m. (ESPN)
ten: 8 Winner vs 5 Loser, 8:30 p.m. (ESPN)
Sunday June 6
11: 5 Winner vs. 9 Winner, 11 a.m. (ESPN)
12: 6 Winner vs. 10 Winner, 2:30 p.m. (ESPN)
13: 5 Winner against 9 Winner, 6 p.m., if necessary (ESPN2)
14: 6 Winner against 10 Winner, 8:30 p.m., if necessary (ESPN2)
Championship Series
Monday, June 7
1: 6:30 p.m. (ESPN)
Tuesday, June 8
2: 6:30 p.m. (ESPN)
Wednesday, June 9
3: 6 p.m. (ESPN)