Science goes to the cinema: a new television program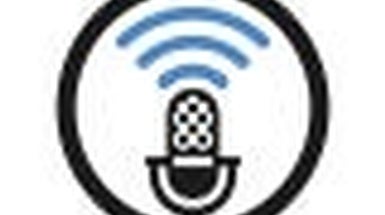 Steve: welcome to American scientist Science Talk, published February 20, 2015. My name is Steve Mirsky. On this episode:
Heater: We will review Interstellar as good as Theory of everything and Birdman.
Steve:This is Heather Berlin; she is an assistant professor of psychiatry and neuroscience at Mount Sinai School of Medicine here in New York, and she is also a co-host of the new television program Science goes to the movies. I spoke to him by phone.
You have this new series starting, it looks very exciting. Tell us about it.
Heater: So it's sort of a Siskel and Ebert-type movie review show, but with a science blend. So we're looking at movies – and they don't all have to be science movies, but we kind of look at movies that are popular culture from a science perspective.
Steve: Will these all be contemporary films or will you go back to the classics?
Heater: So we are now starting to make contemporary films. Like for example, our first episode is an Oscar special, so we watch films that have been nominated for Oscars. But we'll also do kind of a retrospective and watch movies that, you know, have been popular movies in the past, probably with a science theme.
Steve: Well, it's been a particularly good year for science in the movies, with Stephen Hawking and Alan Turing movies, and Interstellar. And you have a special guest for this first episode.
Heater: Yes. So for the first episode, we're going to review Interstellar as good as Theory of everything and Birdman. But especially for Interstellar and Theory of everything we are going to explore black holes. And so we brought in an astrophysicist, Dr. Emily Rice, who's currently at the American Museum of Natural History, to help kind of explain black holes and physics and time and how that relates to those two movies .
Steve: So just give me a quick idea of ​​what the science is in Birdman.
Heater: So, actually, I've talked a lot about science in birdman because we talk a lot about what it means to have hallucinations and how that relates to the brain and that kind of fine line between, you know, the reality out there in the world and the kind of reality that we create in our minds. Where normally we can see the difference between the two, but when we lose that boundary, that's when these kind of hallucinations can take over. And this movie, I think, really gave you a great insight into that. It was a bit like a Nice spirit Where Black Swan, where you can kind of get inside the head of someone who has these hallucinations and can't quite tell reality from fantasy. So we're looking at some interesting stuff.
Like this week, next episode – well, we're shooting it this week, but the next episode that's airing next month, it's gonna be imitation game, you know, Alan Turing's new movie. We also look In the woods, but we look at the music in there and look at pattern recognition. So, you know, some movies that are obviously science movies that we're going to review, but there will be other movies, which you can't easily make the connection between film and science, but we will. And I think that's also very exciting.
Steve: By the way, did you see, there's an HBO documentary with Sondheim, it's called Six by Sondheim?
Heater: No, I haven't seen that. We actually tried – we were going to have Sondheim as a guest on this show, and then he couldn't come. But he answered, and it was so cool to have an answer from him, you know?
Steve: Oh, that's too bad, because if you watch this documentary, he talks at length and so intelligently about what he does. He has such an incredible understanding of his material and his process and how to put the genres together – you know, he plays on a different level than everyone else who does what he does.
Heater: Oh yes. We really want to deconstruct his music and the patterns he uses. And also, I'm going to talk a bit about why the brain, you know, we're kind of made for pattern recognition, and why there are certain types of rhythms and melodies that really appeal to us, and that kind of songs that get stuck in your head, you know, and how it works on a neural level.
Steve: To the right. Although I think a lot of people would say he doesn't write those.
Heater: Yes. We're really gonna talk about that, yeah. There will be a musicologist who will come and, yes, it's true.
Steve: Excellent. I really can't wait to watch it.
Heater: Yeah.
Steve: And how many episodes of the program do you have planned? You make your debut on Friday night, the 20th.
Heater: To the right. We're going to have, the first series is going to be 13 episodes, and they're going to air – coming out once a month. And, you know, hopefully we're looking at a second season.
Steve: And it's you and Faith Salie who-
Heater: Mm-hmm.
Steve: -people watching CBS Sunday morning know his work.
Heater: Yeah, she's awesome. She's a media personality and, you know, she talks a lot about culture and, you know, she's a commentator. And she makes parts for CBS this morning, she's also on NPR, she's on shows like Wait, wait… Don't tell me. And so it's really nice to have that kind of – I think it's a good balance, because she's definitely a lot more – has a lot more media experience, and I'm the scientist. So I think it creates a really good balance and discussion between the two of us.
Steve: And we can look forward to the ubiquitous Neil deGrasse Tyson, he'll be on one of the future episodes, as well as—
Heater: Yeah. Yes exactly. And we are in talks now with the possibility of Bill Nye coming as a guest. And we're also going to have people from the entertainment industry, so we're looking at some of the actors from those movies and the directors to come and talk about that as well.
Steve: Yeah. Sometimes actors really learn a lot about science if it's relevant to the role they're playing.
Heater: Yes exactly. You know, a lot of actors research a movie. Like this recent movie, Always Alice, the lead actress, Julianne Moore, she actually came to Mount Sinai Medical School, where I work, to research the early stages of Alzheimer's disease and try to really understand it. And there are a lot of actors who do that, and so they really care about science.
Steve: It's very cool. Thus, New York residents can watch the series on local cable channel 75; I think it's Time-Warner in Manhattan. But if you're not in New York, how can you watch what looks like a really interesting series of programs?
Heater: Yeah, so after it airs, the first episode airs on TV, and then it will appear online on the CUNY TV website. And then anyone around the world can see it.
Steve: So just go to the City University of New York, CUNY, on their website and you can search there. And is it also on YouTube?
Heater: I think so, it will end up being on YouTube too. So you can either go to CUNY.tv, I believe, and then it will be on YouTube as well.
Steve: Well that's great. I mean for people who love science and people who love movies, and I think that's a lot of people, they should really care.
Heater: Yeah, I think that's a really cool idea. I mean, I think if I wasn't doing the show, I would definitely want to watch a show like this. So, you know, when I first heard the idea that was presented to me, I thought, "Yeah, how come nobody thought of that before?" Because, you know, mostly as a scientist and I think most people, you know, love movies, and then to be able to learn something about, you know, science and how the world works through that genre beautiful works of art – you know, that's how I see movies – I think it's just a great idea. I am delighted to be part of it.
Steve: That's it for this episode. To find programs with Heather Berlin, Faith Salie and their guests, check your local listings if you're in the New York area – the program repeats often – or simply go to www.CUNY.tv/show/ ScienceGoesToTheMovies. And get your science news on our website, www.ScientificAmerican.com, where you can also browse our collection of e-books, for example, the recently published His brain his brain, which examines the anatomical, chemical and functional differences in the brains of men and women, as well as some surprising similarities. And follow us on Twitter, where you'll receive a tweet whenever a new item hits the website. Our Twitter name is @sciam.
For American scientist Let's Talk Science I'm Steve Mirsky. Thank you for clicking on us.
[end of audio]