The New York Times makes plans for weekly TV show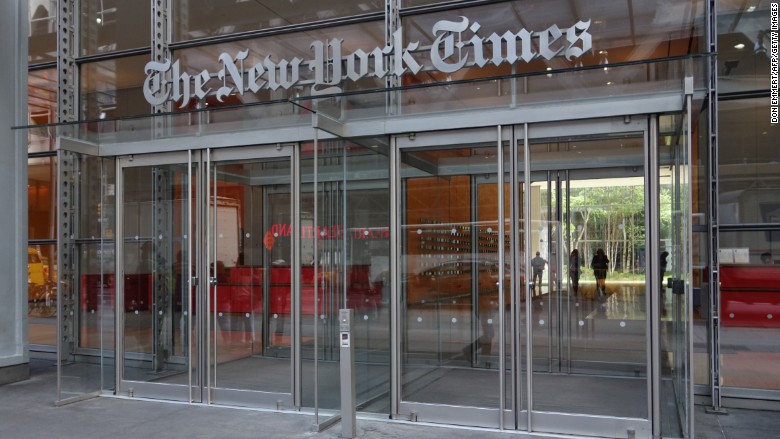 The New York Times conquered the podcast world with "The Daily". Now he wants to smash the television with a weekly news program.
The Times is seeking an executive producer for the series, according to a job posting.
And the Times is in talks with streaming services and premium cable channels about a possible distribution deal, according to Sam Dolnick, the associate editor who oversees the media's new digital initiatives.
"We hope that the 'Untitled Series' becomes a showcase for the Times most ambitious visual journalism," Dolnick said.
A production company, Left / Right, is already on board. He created several segments as tests.
The job posting mentions Left / Right and provides several other indications that this is an ambitious undertaking for the Times. He says the series "will include groundbreaking surveys, field reports, interviews to set the agenda and new formats yet to be invented."
Dolnick said the Times editors were discussing a weekly schedule, around 30 minutes, although the length may vary.
The series will feature The Times reporters at work and in the field. "The Times has the big experts, so we're going to present them," he said.
The series could unlock a new source of revenue for the news agency, which is increasingly looking for subscriptions to offset the decline in its advertising activity.
While Dolnick declined to comment on specific distribution discussions, a streaming service or cable channel would pay the Times a fee for the rights to the series.
Related: Trump's Love-Hate Relationship With The New York Times (Not) 'Failing'
Other news operations without a TV branch also looked for similar opportunities. Vox Media sells shows to distributors. BuzzFeed has made deals with production companies. And Vice has two news and documentaries on HBO.
The Times idea is somewhat different, in part because it came from a print newsroom. The series is designed to be a weekly look at important news items through the eyes of The Times reporters.
The list of jobs for a series "editor / executive producer" says producers "will have access to every corner of our organization."
It's the same idea that drives "The Daily," a twenty-minute podcast that was introduced a year ago.
Hosted by Michael Barbaro, the show airs weekday mornings and offers a unique perspective on a topical story.
Dolnick has hired the heads of the Times audio department and said "we think that's a plan for a lot of the work ahead."
CNNMoney (New York) First published on February 26, 2018: 10:02 PM ET